Rovuma LNG
ExxonMobil will lead the construction and operation of all future natural gas liquefaction and related facilities for the deepwater Area 4 block.
Overview
ExxonMobil is one of the largest publicly traded oil and gas companies in the world, and we are also one of the largest oil and gas producers in Africa.
We have operated in Africa for more than 100 years and since 2006 we have committed more than $46 billion dollars to investments here in Africa, including projects in Nigeria, Angola and many other countries.
ExxonMobil has a large workforce based in Africa with more than 3,300 employees on the continent and we are proud to say that more than 90 percent of them are nationals.
As a company, we are committed to safe and responsible energy production through the use of advanced technology and rigorous operational standards.
ExxonMobil announced on Dec. 13, 2017 the completion of its acquisition of a 25 percent indirect interest in offshore Area 4.
ExxonMobil will lead the construction and operation of all future natural gas liquefaction and related facilities, while Eni will continue to lead the Coral floating LNG project and all upstream operations.
The deepwater Area 4 block contains more than 85 trillion cubic feet of natural gas, which will provide resources for a world-class LNG project in which the partners expect to invest tens of billions of dollars.
ExxonMobil and its partners are jointly optimizing development plans and determining key milestones such as final investment decision (FID) and startup timing accordingly.
The discovery of huge natural gas deposits has the potential to transform Mozambique. It paves the way for the country to become a leading regional LNG exporter and a major global energy player.
It's a project designed for success.
Long term benefits
By maximising the potential of this immense natural gas find, Mozambique can look forward to becoming one of Africa's leading LNG exporters and a major global energy player.
The Rovuma Basin discoveries will deliver significant revenue to the economy of Mozambique and pave the way for industrialization that will benefit generations to come.
As well as supporting the country's economic growth long-term, Mozambicans also stand to benefit from new opportunities that raise living standards.
The construction phase will boost local businesses and is expected to create 5,000 local jobs and promote local skills development. Two million hours of training are planned for Mozambican workers.
Liquefied natural gas - Rovuma LNG development
Liquefied natural gas (LNG) is a clean, reliable fuel that's growing in significance as world demand increases.
Technological development means new gas deposits can now be commercialized to meet the demands of this growth market.
The discovery of substantial natural gas fields in the deep waters of the Rovuma Basin offshore Mozambique is a game-changer for the country and its people
Led by Eni and ExxonMobil, the Rovuma LNG project will develop reliable, affordable energy in the form of liquefied natural gas (LNG) and transform the future of Mozambique.
Co-venturers
Our guiding principles
Energy is essential to improving people's quality of life. Essential to economies. Essential to mobility. Essential to improving health and education. ExxonMobil has a responsibility to provide affordable, reliable energy. It's a responsibility we take seriously. But we can't stop there. There's a dual challenge facing our industry: meeting growing demand for energy, while at the same time reducing environmental impacts – including the risks of climate change. It's a challenge our industry must help solve. ExxonMobil is committed to doing our part.
Innovation enables us to invest in high-quality opportunities to enhance our asset portfolio. Our relentless focus on operational excellence enables us to get the most out of each and every facility, every hour, every day.
A safe company is a well-run company. Achieving safe and environmentally responsible operations across a global enterprise requires a significant commitment from everyone at all levels of the organization. Success in safety is the result of a disciplined, rigorous approach, which also helps drive more reliable operations and improves financial results.
Our global LNG position is unmatched in the industry. We have interest in 17 LNG trains around the world, with net interest capacity of 22 million tonnes annually. Our entry into the deepwater Area 4 block offshore Mozambique, containing an estimated 85 trillion gross cubic feet of natural gas in-place, was also completed in 2017. This resource will support an ExxonMobil-led, multi-train LNG development, with potential capacity ultimately exceeding 40 million tonnes per year.
Economic benefits
We work to contribute to the economic and social development of the countries in which we operate. We believe local content – the added economic and social value brought to a host nation through the activities of the oil and gas industry – provides shared value to ExxonMobil and to local communities.
Standard Bank Group, the major African bank, has commissioned and published an independent macroeconomic study demonstrating the potential of Area 4's Rovuma LNG project to transform Mozambique through judicious reinvestment of its hydrocarbon revenues into economic and social development and diversification.
The report clearly forecasts the future positive impact of the Rovuma LNG project on Mozambique's economy, government and people.
ExxonMobil is fully committed to working together with the Government of Mozambique to assist in the development of opportunities for the people and businesses of Mozambique by bringing its global expertise in community development projects that focus on health, education, agriculture and other support programs.
The full report is available here.
Operating responsibly
Environmental Impact Assessment
The Rovuma LNG Environmental Impact Assessment (EIA) is a comprehensive environmental study that was completed jointly with Anadarko between 2011 and 2014 to identify and assess the potential for environmental, social and health impacts that will need to be managed during construction and operation.
The EIA assesses the feasibility of the Project within its environment and social settings. It further identifies potential environmental and social impacts and proposed practicable ways to manage the impacts.
The EIA concluded when the Ministry of Coordination of Environmental Affairs (MICOA) approved the final EIA Report on June 20, 2014.
Since the completion of the EIA, the group of project partners and the project scope have changed from the early definition, resulting in the need for additional environmental and social studies. As both Eni and ExxonMobil continue to evaluate the environmental and social setting and refine the project scope, a summary of the work conducted to-date has been compiled into the Supplementary Lender Information Pack (SLIP). The SLIP provides an overview of the environmental and social work that has been conducted by Mozambique Rovuma Venture S.p.A. (MRV) since the EIA was first approved by the Government of Mozambique in 2014.
The SLIP provides:
A summary of the Rovuma LNG project (upstream and midstream and associated facilities)
A summary of the project operating context
A summary of how the Rovuma LNG project is meeting both Mozambican, corporate and E&S international lending requirements
A summary of additional baseline data that has been collected since the completion of the EIA (2014) and additional planned data collection
A summary of additional impact assessments that have been undertaken since the completion of the EIA (2014)
An overview of how the outputs of these impacts assessments have been utilized to inform the development of management system strategies and plans
An overview of the management systems in place and responsibilities for delivery of all requirements
An overview of the current state of development of future work scopes
Environmental and Social Management Plan
Environmental and Social Management plans (ESMP) describe methods to mitigate potential environmental and social impacts and drive our actions through construction and operations. The complete Environmental and Social Management Plan is available for download below.
Resettlement Action Plan
An LNG processing plant, such as the proposed Afungi LNG park, requires a large area of land for the safe construction of the onshore and near shore LNG facilities. Once the construction phase of the project commences, it will also mark the beginning of land clearance, excavations and earth moving activities.
The project's health and safety standards, guided by international health and safety guidelines and industry good practice, indicate that the nature and scale of construction activities will not allow for communities to remain and continue their subsistence livelihoods in close proximity to the LNG processing plant. As a precautionary safety measure, project-affected communities in the project Industrial Zone will need to be resettled.
Resettlement includes both physical and economic displacement.
Physical displacement involves the loss of shelter and assets resulting from acquisition of land associated with the Project that requires the affected persons to move to another location.
Economic displacement involves the loss of income streams or means of livelihood resulting from land acquisition or obstructed access to economic resources (land, water, forest) resulting from the construction or operation of the Project or its associated facilities.
A comprehensive resettlement action plan has been designed jointly to cover Area 1 and Area 4, however the implementation and operation of this plan is being led by the Area 1 operator.
Related content
Who we are
ExxonMobil is one of the largest publicly traded oil and gas companies in the world, and we are also one of the largest oil and gas producers in Africa.
Opportunities Topic
Working with communities
We seek to deliver sustainable economic growth, social development and environmental protection, so that actions today might enable future generations to meet their needs.
Community engagement Topic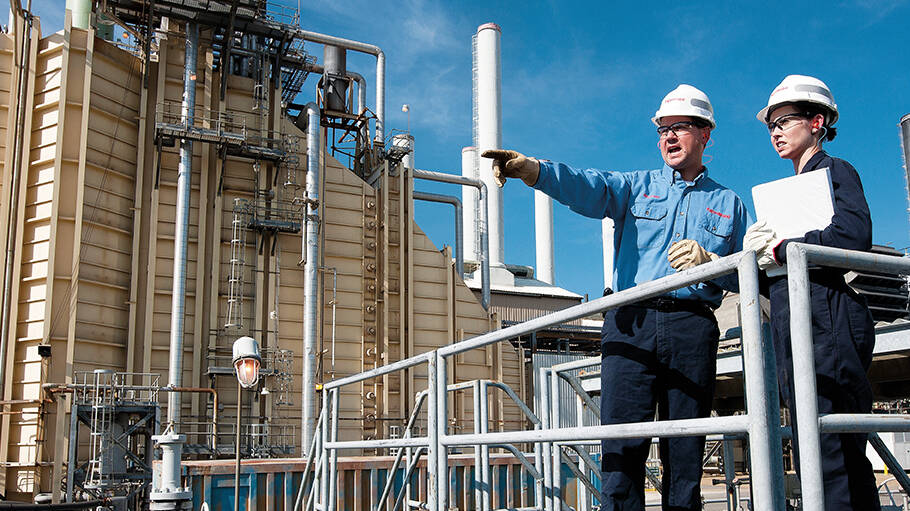 Local suppliers
Local suppliers are strategically important to the success of our operations.
Opportunities Topic