ExxonMobil distributes 25 tons of food in Cabo Delgado
MAPUTO, Mozambique - ExxonMobil Moçambique, Limitada (ExxonMobil) announced the acquisition and subsequent donation of 25 tons of food to support internally displaced people in Cabo Delgado. The goods were acquired from local producers, Bufalo Ferido Association in Chokwe in Gaza Province and NIA organization in Niassa Province in partnership with the VAMOZ civil society volunteer organization.
ExxonMobil distributes 25 tons of food in Cabo Delgado
25 tons of rice, maize and beans to Internally Displaced centers in Cabo Delgado
100 bicycles donated to displaced families in Silva Macua, Mieze and Impire
The donation consisting of a mixture of rice, beans and maize builds on the continued assistance the company has provided to impacted families in northern Mozambique, and will be distributed in coordination with the National Disaster Management Institute (INGD) in the displaced centers and community homes in and around Pemba.
"ExxonMobil has worked with implementing partners from civil society and government in support of initiatives that address priority needs of the internally displaced communities in Cabo Delgado." said Jos Evens, General Manager for ExxonMobil Moçambique, Limitada. "We continue to closely monitor developments in the affected areas and express our deepest sympathies to impacted people, families and communities.
"There is a great need for basic goods in the shape of food and arrival kits, so we are grateful for all of the support we receive from partners, such as ExxonMobil, to assist the ongoing humanitarian situation in the north." Said Cesar Tembe from National Disaster Management Institute.
In addition to this donation, ExxonMobil has partnered with Mozambikes to donate 100 bicycles to assist with transportation needs related to commuting to school and subsistence/income generating activities related to agriculture. The beneficiaries are 100 families living in Mieze, Silva Macua and Impire communities and were identified by the implementing partner NGO Helpo, and the local government of these localities.
ExxonMobil works with implementing partners to execute a humanitarian assistance strategy that addresses priority concerns impacting the internally displaced. The ongoing campaign supports civil society's efforts in response to humanitarian concerns resulting from the conflict affecting the province.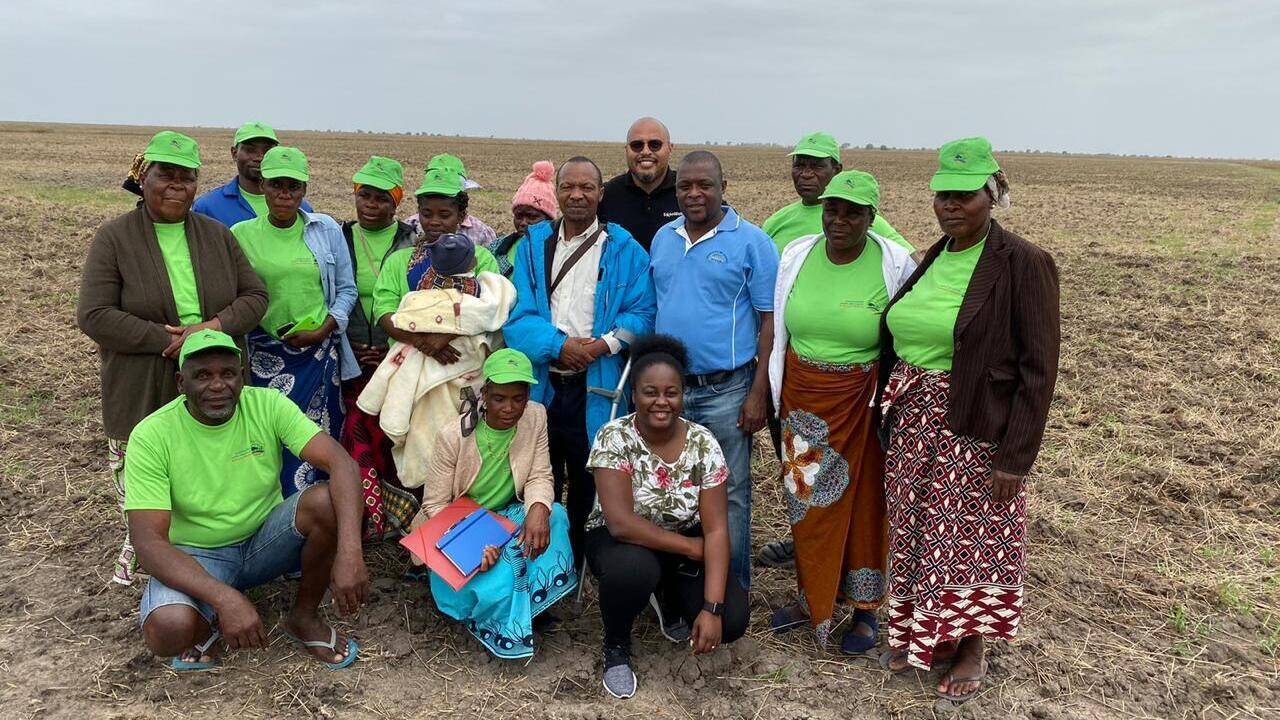 ###

About ExxonMobil
ExxonMobil, one of the largest publicly traded international oil and gas companies, uses technology and innovation to help meet the world's growing energy needs. In Mozambique, ExxonMobil holds a 25 percent indirect interest in Area 4 and will lead the construction and operation of future natural gas liquefaction facilities. In addition, ExxonMobil was awarded the joint rights to negotiate the Angoche basin (A5-B) and the Zambezi Delta (Z5-C and Z5-D) concessions, as part of Mozambique's fifth licensing round. Please visit: www.exxonmobil.co.mz or like us on Facebook at https://www.facebook.com/ExxonMobilMocambique