ExxonMobil supports "Stop Malaria" in Mozambique
MAPUTO, MOZAMBIQUE – ExxonMobil Moçambique, Limitada (EMML) in commemoration of World Malaria Day, announced the support for the "Stop Malaria" initiative implemented by Tchova Tchova Programs de Comunicação (TTPC). The initiative will run in Metuge, Cabo Delgado Province and will target the internally displaced community by disseminating information on malaria treatment and prevention, and the importance of hygiene and sanitation to community and public health.
April 25 is World Malaria Day
Program will target internally displaced communities in Cabo Delgado
Globally, Malaria is one the leading causes of death, impacting primarily pregnant women and children under 5. According to the World Health Organization, there were an estimated 229 million cases of malaria worldwide in 2019, and 409,000 estimated malaria deaths of which 94% of these fatalities where in the African continent.
On April 25th, TTPC and the Metuge local government addressed the Metuge Community on raising awareness and sharing prevention measures against Malaria, Cholera and other communicable diseases while distributing mosquito nets to pregnant women and children under five.
"The IDP community in Cabo Delgado has experienced tremendous loss and adversity. Partnering with the local government and organizations like Tchova Tchova to promote programs that raise public health awareness in diseases like Malaria and best practices in community hygiene and sanitation is critical, and supports the efforts of the local health services." said Jos Evens General Manager for ExxonMobil Moçambique Limitada.
Speaking on recent developments in Cabo Delgado, Jos Evens said, "ExxonMobil is concerned by the situation in Cabo Delgado Province and continues to closely monitor developments in the affected area. We express our deepest sympathies to impacted people, families and communities.

Since August of 2020, ExxonMobil's Mozambique affiliate has provided support to the emergency assistance efforts for internally displaced persons in Cabo Delgado through the "Coração Solidario" campaign. The ongoing campaign coordinates civil society efforts in response to the developing humanitarian concerns resulting from the conflict affecting the province.

TTPC has worked with EMML to implement "Stop Malaria" programs in Nampula and Cabo Delgado. In addition to door-to-door campaigns, the program uses local radio stations to disseminate information in local languages. Tchova Tchova is a national NGO that focusses on implementing community initiatives that increase awareness and high impact behaviors towards public health challenges in high transmission areas.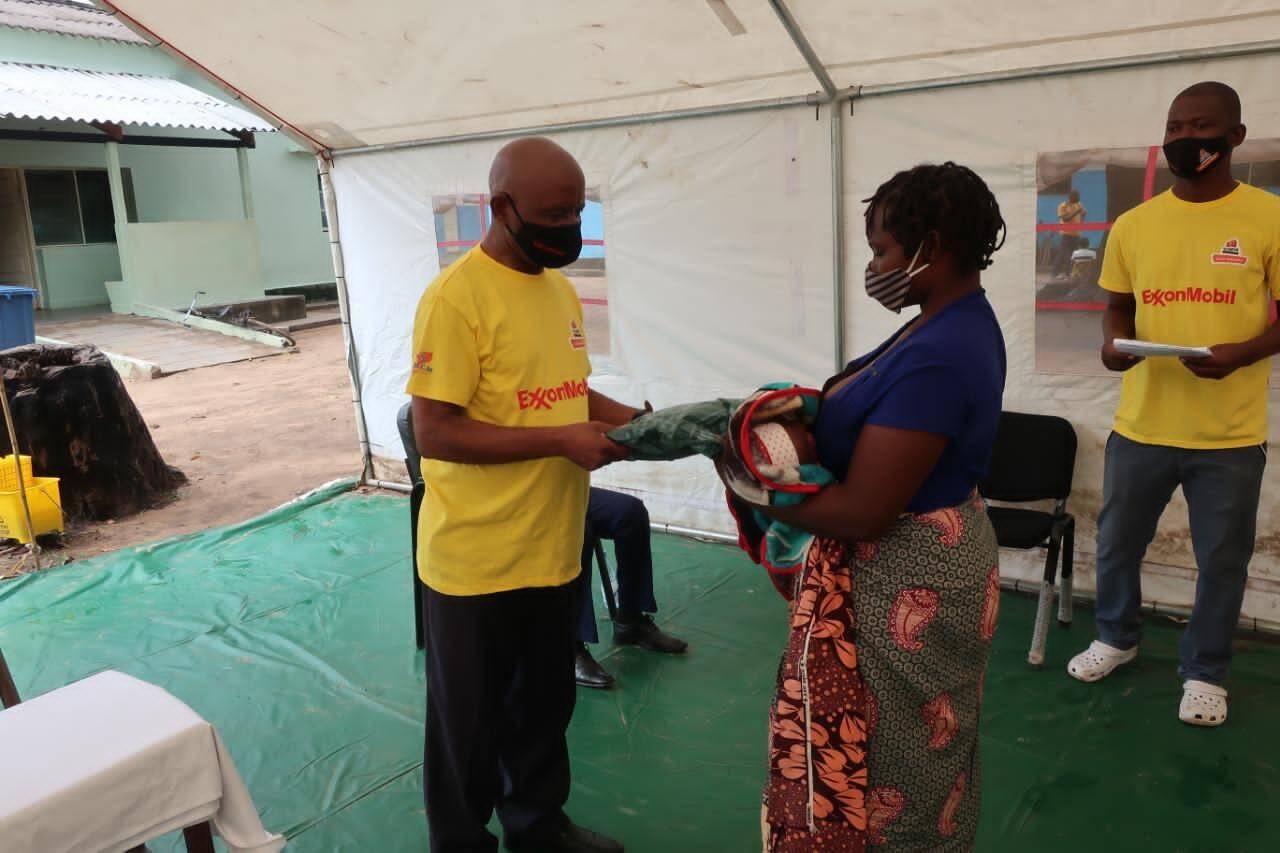 ###

About ExxonMobil
ExxonMobil, the largest publicly traded international energy company, uses technology and innovation to help meet the world's growing energy needs. ExxonMobil is a global leader in LNG project execution and holds an industry-leading inventory of resources, is one of the largest refiners and marketers of petroleum products, and its chemical company is one of the largest in the world. For more information, visit www.exxonmobil.com or follow us on Twitter www.twitter.com/exxonmobil.

About Tchova Tchova
Tchova Tchova Programas de Comunicação (TTPC), a Mozambican non-profit association, officially founded in May 2013, specialized in the area of Communication for health and community development, has been collecting positive experiences in its activities through implementation of Projects supported by different organization to support in different health areas. TTPC capacity expands from development of materials for pediatric ART, training of journalists in HIV-AIDS related programs, working with youth to leading a healthy life and be agents in their communities, projects to generate demand for VMMC, to projects to increase the knowledge and acceptance of the use of malaria prevention methods and seeking diagnosis and timely treatment of Malaria. For more information, please access: https://tchova.org/