Rovuma LNG Celebrates Launch of Work Readiness Program in Cabo Delgado
MAPUTO, Mozambique – ExxonMobil Moçambique, Limitada (EMML), on behalf of Mozambique Rovuma Venture and the Area 4 partners, announced the successful launch of its Work Readiness Program (WRP), a 17-day training program that provides life skills such as health and professional working practices, as well as an introduction to trade skills such as electrical, welding and rigging to Cabo Delgado residents.
Rovuma LNG Celebrates Launch of Work Readiness Program in Cabo Delgado
Course prepares local workers for future job opportunities in the Rovuma Basin
Made possible through a US$500,000 investment to increase capabilities of the local community
The first 75 participants graduated from the program October 29. The Palma-based program was made possible by a US$500,000 investment from the Area 4 partners and developed in coordination with the Ministry of Labor's training arm, Instituto de Formação Profissional e Estudos Laborais Alberto Cassimo (IFPELAC), and Ascending, a Mozambican-implementing partner.
"We need trained workers in Cabo Delgado as the Rovuma LNG project progresses toward start-of-construction," said Jos Evens, lead country manager for EMML. "We expect 5,000 Mozambicans to be employed during the construction phase. This program is a critical step in preparing a local workforce today for the opportunities that will be available in the future."

Trainees are required to complete a Health, Safety & Environment (HSE) test at the end of the program. If successful, trainees receive a HSE Passport, which can be presented to a potential employer as evidence of their achievement. The test is accredited and the HSE Passport is awarded by the Engineering and Construction Industry Training Board of the United Kingdom.

Three hundred participants are expected to complete the program. Phase 1 is underway with 150 trainees; we anticipate approximately 25 percent female participation. Phase 2 will begin as the project advances toward start of construction on the midstream Rovuma LNG facilities.

"This program is an example of an effective public-private partnership," said IFPELAC General Manager Dr. Anastacio Chembeze. "We are working closely with the private sector to develop real-world curriculum that will position Mozambicans for employment in the Rovuma Basin projects or in other industries."

"The objective is to ensure area residents are 'work ready,' " said Ascending's CEO Andrew da Silva. "This means they have basic literacy and numeracy skills, and appropriate work-place attitudes to secure and maintain employment."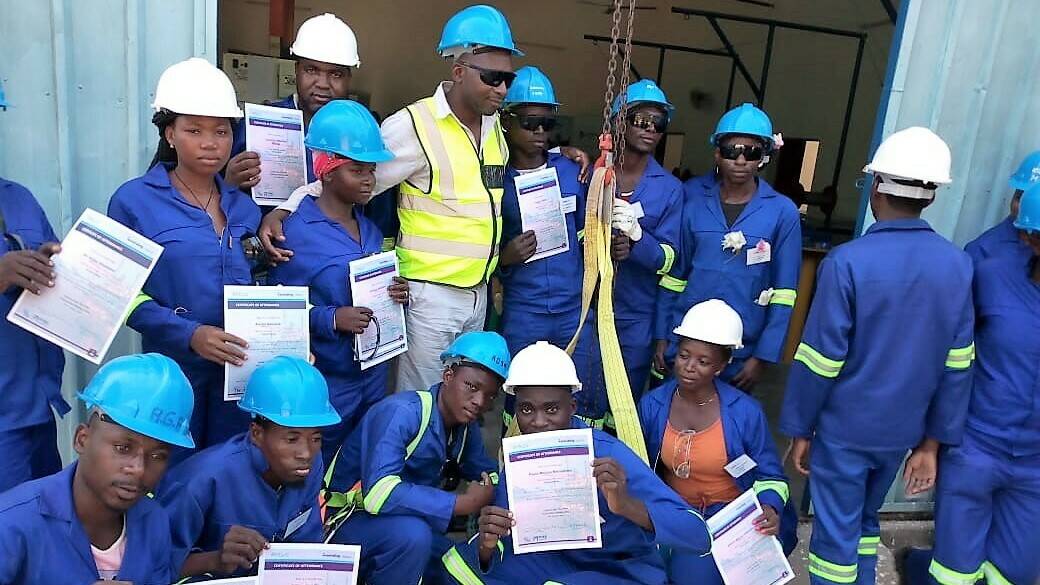 About Mozambique Rovuma Venture

Area 4 is operated by Mozambique Rovuma Venture S.p.A. (MRV), an incorporated joint venture owned by Eni, ExxonMobil and CNPC, which holds a 70 percent interest in the Area 4 exploration and production concession contract. In addition to MRV, Galp, KOGAS and Empresa Nacional de Hidrocarbonetos E.P. each hold a 10 percent interest in Area 4.

ExxonMobil is leading the construction and operation of natural gas liquefaction and related facilities on behalf of MRV, and Eni is leading the construction and operation of upstream facilities.